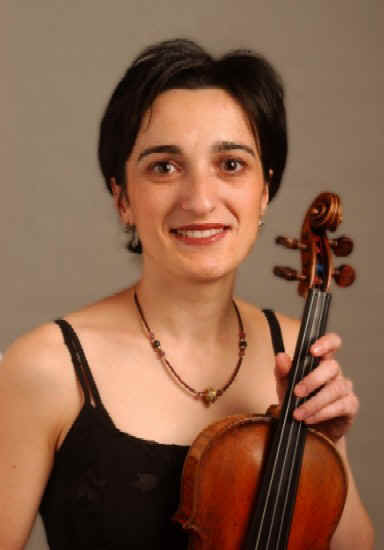 Violinist Myriam Cottin-Rack has performed in numerous European countries and in North America. A consummate chamber music player, she has appeared as a recitalist and chamber musician at Banff Center for the Arts, Canada, the Aspen Music Festival in Colorado, Château de Champs sur Marne, France, Grand Festival d'Art Slave de Paris, and Schlossweikersheim, Germany. With a sharp interest in contemporary music, Myriam Cottin-Rack frequently performs new works from contemporary composers. She participated for many years in the Contemporary Music Festival at the College Conservatory of Music in Cincinnati, and has collaborated with the California Composers' Consortium. Dr. Cottin-Rack is also an active orchestra player. She presently performs with Modesto and Sacramento symphony orchestras.

Dr. Cottin-Rack studied in Lyon and Paris Conservatories in France. She holds a Doctorate of Musical Arts in violin performance from the College Conservatory of Music in Cincinnati. She has studied violin with Dorothy Delay, Won Bin Yim, Piotr Milewski, William Fitzpatrick and chamber music with Peter Oundjian, James Tocco, members of the Lasalle , Borodine, Emerson and Tokyo String Quartets.

She was a faculty member at San Joaquin Delta College and California State University Stanislaus as well as at the Preparatory Department of the College Conservatory of Music in Cincinnati. Dr. Cottin-Rack is an active member of the American String Teachers Association and presently has a private studio in Stockton, California.